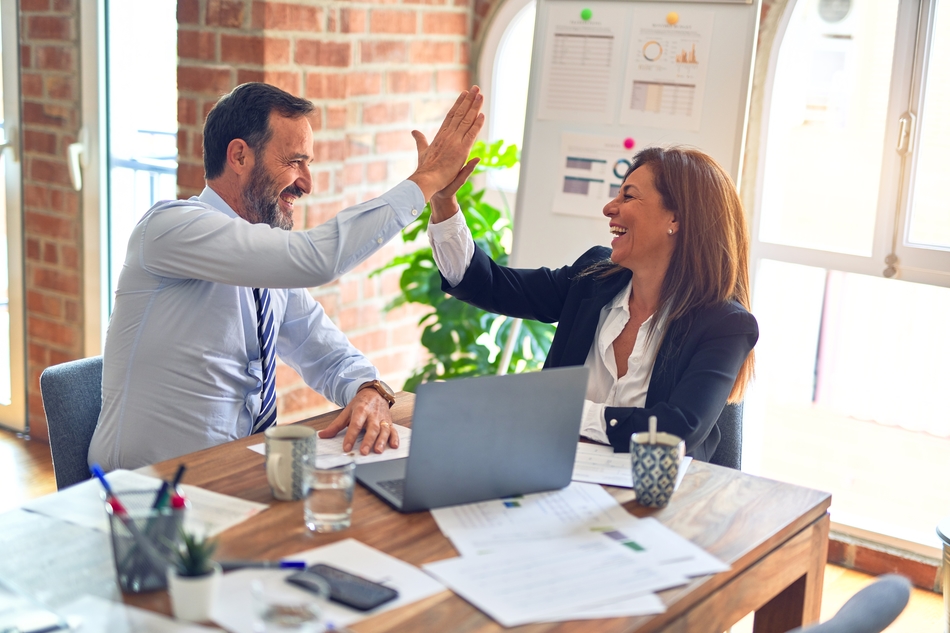 "Good is the Enemy of Great" - Jim Collins
While practice may make permanent, practice and repetition doesn't always bring about improvement. Whether we deliver presentations and messages frequently or only occasionally; we need to be confident that our messages are clear and resonate with our audience. The best way to find out if our message resonates with our audience is to ask.  
Purpose driven feedback and coaching provide awareness around what strengths to leverage and what areas may need refinement. Here's a quick video of how coaching and feedback helped improve an expert's skill level. 
Take the opportunity to gather feedback and coaching. Grab someone in your organization who frequently observes you presenting and ask them if they would be willing to help you hone your skill set and fine tune areas you would like to work on. 
Here are a few tips to consider that create a healthy feedback and coaching environment:
1. Balance your feedback.
When developing skills, purposeful feedback helps build confidence and motivates presenters to keep challenging themselves. Highlight 3 to 4 strengths along with 1 or 2 areas where they can improve.
Saying "You did a really great job" doesn't help a presenter know what to keep doing. Be specific about what made their presentation great. For example, "When you opened with a thought-provoking question, you really engaged the audience well."
Presenters can only absorb, and meaningfully act on 1 or 2 skill areas at a time. Prioritize the needs and focus your feedback. Once they have had time to practice, offer to continue supporting their efforts. 
4. Use inclusive language.
Consider when to say "we" vs. "you", particularly when you are providing peer-to-peer coaching. "When we present to leaders, it can helpful to…" can resonate more than "When you present to leaders, it can be helpful to…".
If you or a colleague want to up your presentation game, consider these feedback and coaching principles. Ultimately this will help you improve as a presenter and deliver clear messages that resonate with your audience. 
2Connect offers custom one-on-one and small group coaching and feedback. Reach out to Kristy at if you would like to discuss opportunities for yourself or others in your organization.