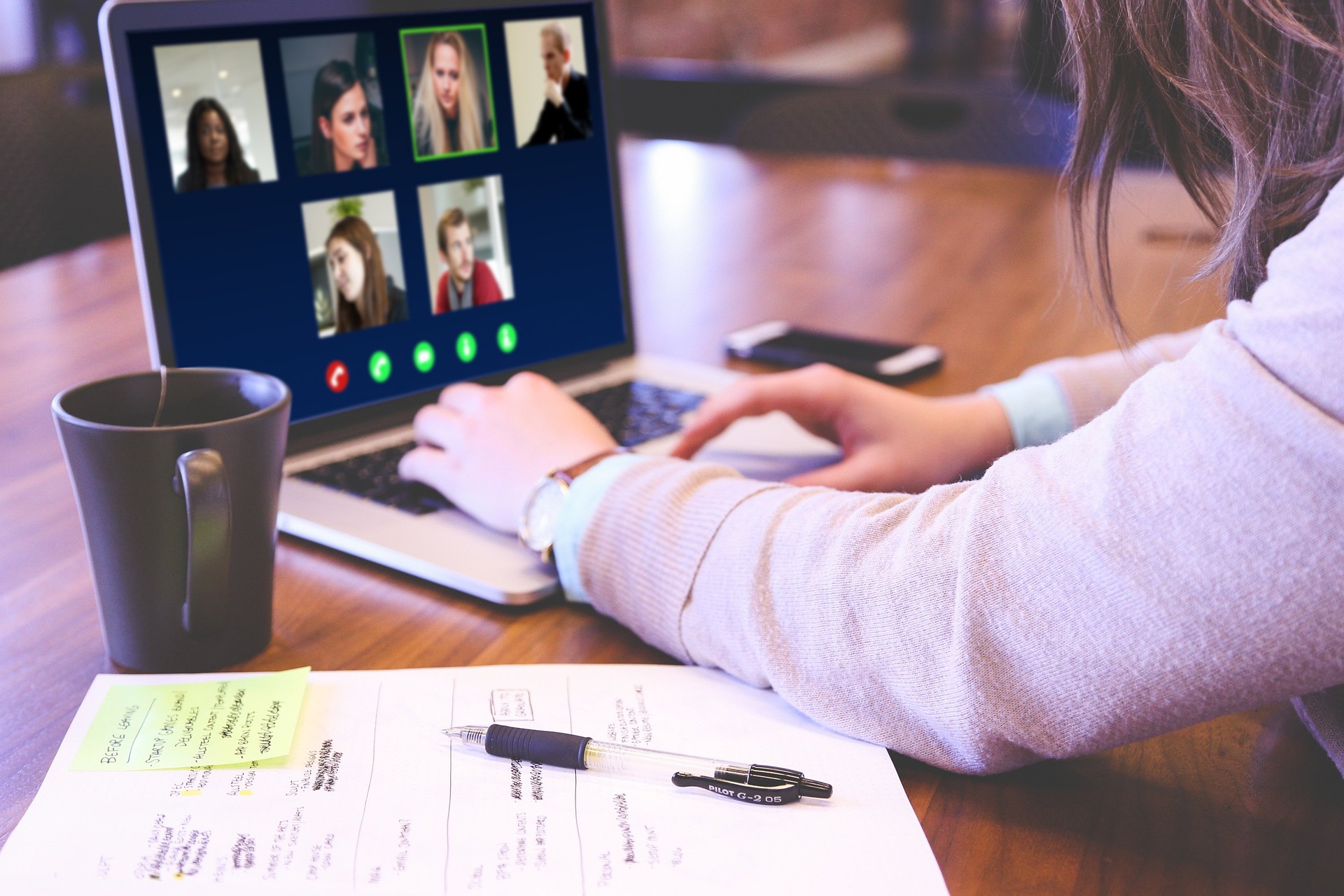 Summer is here! And so is the new "normal" following a pandemic.  Businesses are reopening, people are traveling, and workspaces are changing.
These shifts provide flexibility and choices we didn't have before but now we have to figure out –  When should you meet in-person or meet virtually?
To keep up with the changing times, it is necessary to rethink the way you connect.
Here are some insights we pulled from a Maritz Institute report to help you decide how to meet in a hybrid world. (They are a great resource for research-based strategies for business operations.)
To introduce change – Meeting with a live audience helps to reduce distractions and capture their full attention. This is especially helpful when introducing organizational change or a new concept (e.g. initiate a new business strategy, discuss company restructuring)
To celebrate or inspire – People tend to be influenced  by the emotions of others. Meeting face-to-face can create a positive emotional climate that is difficult to replicate in a virtual setting (e.g. achieving company goals/milestones, new year kick off)
To build connections – According to a study by Cornell, humans are more easily able to communicate with others when they can mimic facial expressions, body movement, posture, and vocalizations. This can make a huge difference when building interpersonal relationships. (e.g. team building, networking)
To capture a broad audience and be inclusive –Online meeting platforms eliminate physical and geographical barriers that previously prevented people from attending an event. If you are trying to broadcast your message to a large or diverse audience, it's best to leverage the virtual setting. (e.g. seminars, when subtitles or translation is needed)
To increase efficiency – Schedules are busier than ever.  Virtual meetings can increase productivity by allowing participants to quickly jump to their next meeting or receive updates at a time that's convenient for them. (e.g. recurring meetings, asynchronous updates)
To leverage the pros of technology – Some content is enhanced by the use of technology. Participants are better able to view and interact with technological tools when viewing the content from their own personal devices. (e.g. interactive learning with visual aids and activities)
How is 2Connect handling the hybrid world? We are embracing the best of both worlds to create a more inclusive, sustainable, and interactive experience than ever before.   2Connect's Kristy Pepple is all about sharing what we have learned and being a sounding board.  Shoot her an email with your questions –